ArriveCAN
To keep Canadians and travellers to Canada safe from COVID-19, the Government of Canada has implemented ArriveCAN, a web and mobile-based service to streamline your arrival into the country. This is a significant step in stopping the spread of COVID-19.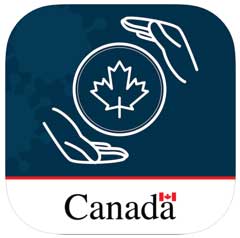 Starting November 21, 2020, travellers arriving in Canada will be required to share their travel information, quarantine plans, and a COVID-19 self-assessment with Ontario's public health organizations and law enforcement before their arrival. All travellers to Canada—whether by air, land or marine modes of travel—will be required to provide post-arrival information on their quarantine plans and daily assessment of COVID-19 symptoms to ensure compliance with provincial guidelines and contact tracing.
Also, using ArriveCAN can help travellers reduce their border processing times and limit physical contact between travellers and officers from Canada Border Services and the Public Health Agency of Canada.
Advantages of Using ArriveCAN
Rapid completion of mandatory reporting
Streamlined platform to report quarantine location and confirmation of arrival
Completion of daily symptom assessments after arrival
Not using ArriveCAN may result in:

An inability to update public health organizations in the same place
Changes to non-compliance rating
Phone calls or public health follow-ups.
Utilizing ArriveCAN
ArriveCAN is available through a mobile app or web browser.
After registration and signing in, provide required contact information for the travelling party
Answer questions about quarantine plans
Receive an ArriveCAN confirmation receipt to show to border services officers. You may do this on the app, take a screenshot, or print the confirmation receipt.
Complete COVID-19 symptom self-assessments.
Information & Privacy
ArriveCAN does not use GPS or other technology on your mobile phone to track your location, the only information provided by you, the user.
The Government of Canada uses the information provided to verify or enforce compliance with the mandatory isolation order and for public health follow-ups by the provinces and territories. When you enter Canada, you'll be told
How the Government of Canada will verify compliance with public health measures
Possible consequences if you don't comply, including enforcement actions and penalties
You may be contacted during your quarantine/isolation period to verify compliance with the mandatory isolation order. In case of non-compliance, the Government of Canada may share your information with law enforcement agencies.